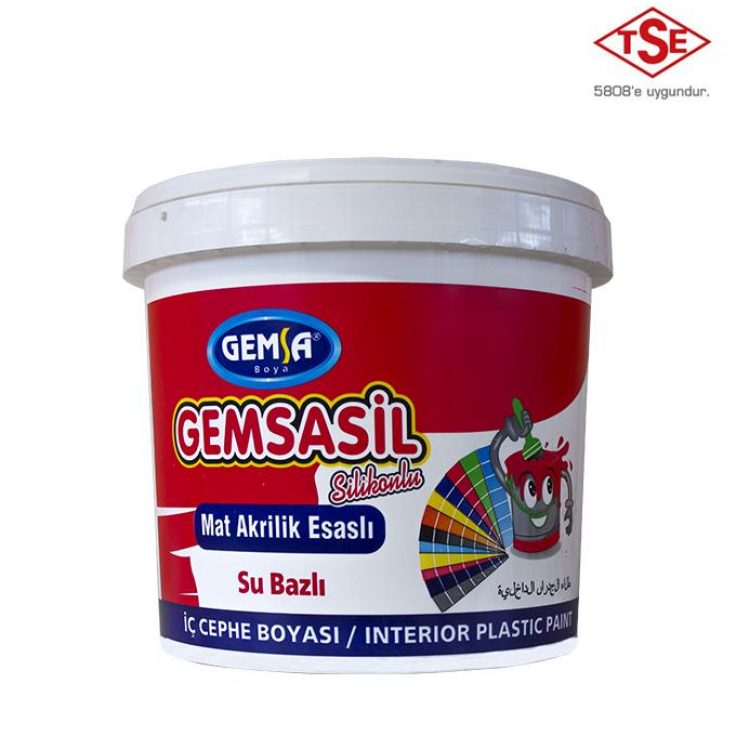 Definition: Acrylic copolymer is an emulsion-binding based, matt-looking silicone-doped inner surface topcoat plastic paint.
Properties: It adheres well to all kinds of wall surfaces, dries early, does not fade, and does not cause cracking and flaking.
Area of Application: It is applied on all kinds of wall surfaces in the interior of buildings. It is an interior wall paint that has superior coating and covering power, dries quickly in brush and roll application, is water based, odourless matt looking and has high breathing ability. It does not swell and crack, does not leave trace and does not turn yellow over time.
Application Tools: Brush, Roller
Method of Application: Both layers are thinned with 25% water and applied with a brush or roller. Surfaces to be applied are cleaned from all kinds of oils, dirt, loose and raised layers and then saturated with isolate. "Insulation primer should never be used in the primer process." If necessary, uneven surfaces are corrected with paste. It should be waited between coats for at least 2-3 hours.
Paintable Area: Depending on the surface on a single coat, 10-12 m2 can be painted with 1 lt, 7-8 m2 can be painted with 1 kg.
Drying Time 25°C: Touch drying: 30 minutes – Hard Drying: 24 hours
Storage Type and Duration: 1 year in a cool and dry environment not receiving direct sunlight, sealed packaging (+5°C to +30°C)
Safety Warnings: 
(S2) (Keep out of the reach of children.)
(S7) (Store in a closed, cool, and ventilated place.)
(S24/25) (Avoid contact with eyes and skin.)
Notes: Temperature of the application surfaces should be above +5°C.
| | |
| --- | --- |
| Package Filling | TL / Pieces |
| GLN | 31.00 TL |
| 9/1 | 97.00 TL |
| 18/1 | 400.00 TL |