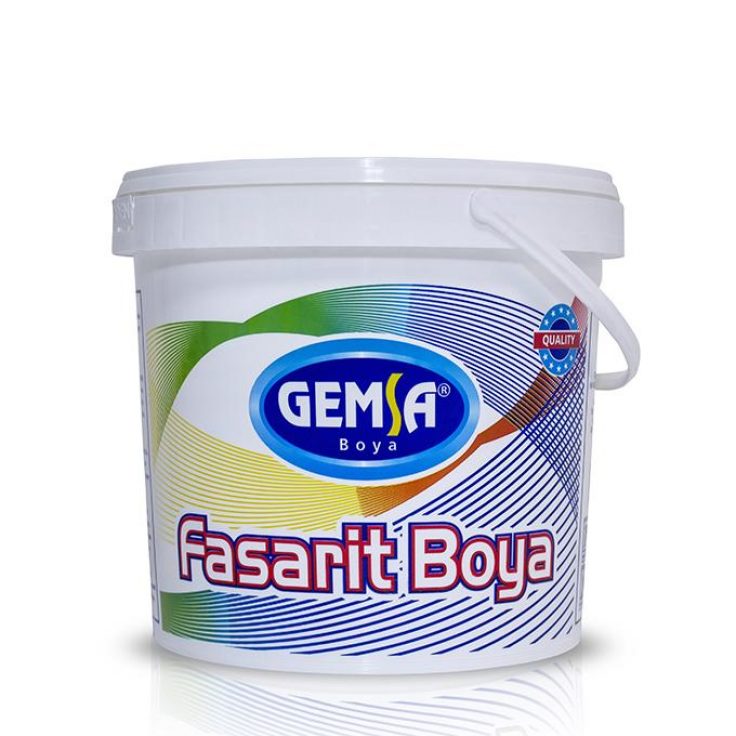 Definition: Acrylic copolymer is an emulsion-based, matt-looking, water-based coating material that is applied by spraying methods on inner surfaces and gives decorative texture to ceilings and walls. As it contains high quality additives, it does not crack and flake, and is resistant to water, moisture and impacts. It does not contain substances harmful to the environment and human health and does not contain mold bacteria and germs.
Area of Application: Fasarit Paint is a coating material that provides complete adhesion on new plastered inner surface ceilings, ytong, gypsum plaster surface, wood chipboard or gypsum board wall surfaces. It minimizes plaster or surface defects by giving decorative texture with its various patterns of size and frequency.
Application Tools: Pistole
Application: Surfaces to be applied shall be sound, free from all kinds of dirt, oil and dust, clean and dry. Fiore Transparent Primer should be used on absorbent surfaces such as Fiore Activity Primer and mineral-based plaster to be newly painted on old painted and very dirty surfaces. After mixing the thinned fasarit at the specified rates, the spraying process with a special gun can be large or small grained according to the desire. The fasarit is painted with plastic paint on the walls and ceiling paint on the ceilings.
Area Covered: Approximately 1-2 m2 / kg depending on grain size.
Thinning Ratio: 4-5% can be thinned with water.
Drying Time: First drying 30 minutes
Final drying 24 hours
Storage Type and Duration: 1 year in a cool and dry environment not receiving direct sunlight, sealed packaging (+5°C to +30°C)
Safety Warnings: 
(S2) (Keep out of the reach of children.)
(S7) (Store in a closed, cool and ventilated place.)
(S24/25) (Avoid contact with eyes and skin.)
Notes: Temperature of the application surfaces should be above +5°C.
| | |
| --- | --- |
| Package Filling | TL / Pieces |
| BD. | 38.00 TL |