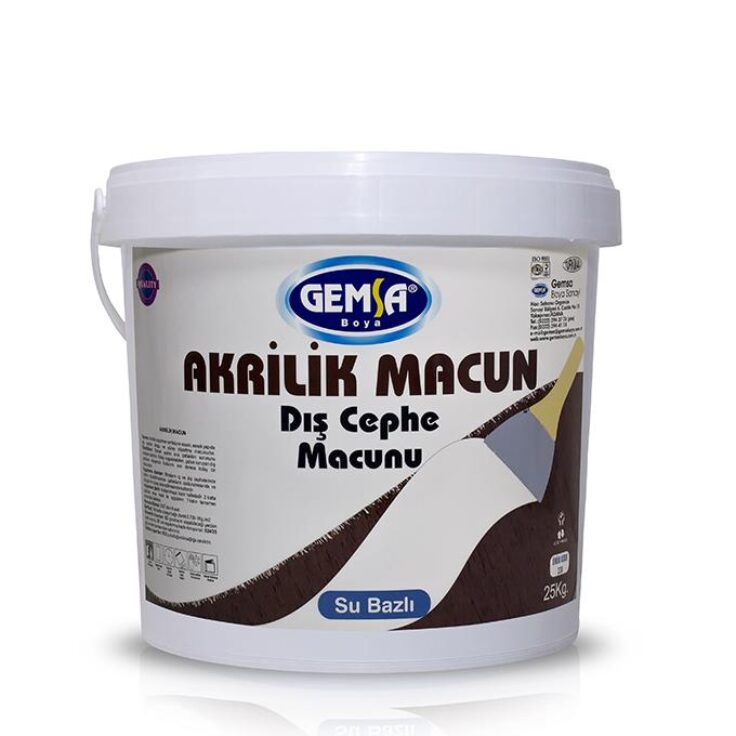 Definition: Acrylic copolymer is absorption based, exterior wall filler and surface correction paste. Eliminates the problem of plaster cracks with its flexible structure. It is an easy-to-apply, quick-drying exterior impact resistant, water-based exterior paste that does not affect breathing on the wall.
Area of Application: It is used to correct surface disturbances on the interior and exterior walls of buildings, to fill cracks and to obtain a smooth surface.
Application Tools: Spatula, Trowel
Method of Application: Ready to use. It is applied with a spatula or trowel, if the 2nd floor needs to be applied, the 1st floor should be allowed to dry completely. Deep cracks and pits are filled by applying thin layers. It is recommended to sand between layers to ensure surface smoothness. The surface prepared in this way is made ready for primer and topcoat.
Drying Time: At 25°C: 4-8 Hours
Coatable Area: 0.750-1 m2 area can be covered depending on the surface on a single coat.
Storage Type and Duration: 1 year in a cool and dry environment not receiving direct sunlight, sealed packaging (+5°C to +30°C)
Safety Warnings: 
(S2) (Keep out of the reach of children.)
(S7) (Store in a closed, cool and ventilated place.)
Notes: Newly plastered surfaces should be allowed to dry thoroughly before application. The temperature of the surface to be applied should be above +5 ° C and should not be applied in extremely hot weather.
| | |
| --- | --- |
| Package Filling | TL / Pieces |
| – | – |
| 25/1 | 81.00 TL |
| – | – |