Fioretex Varnished Wood Protection (361)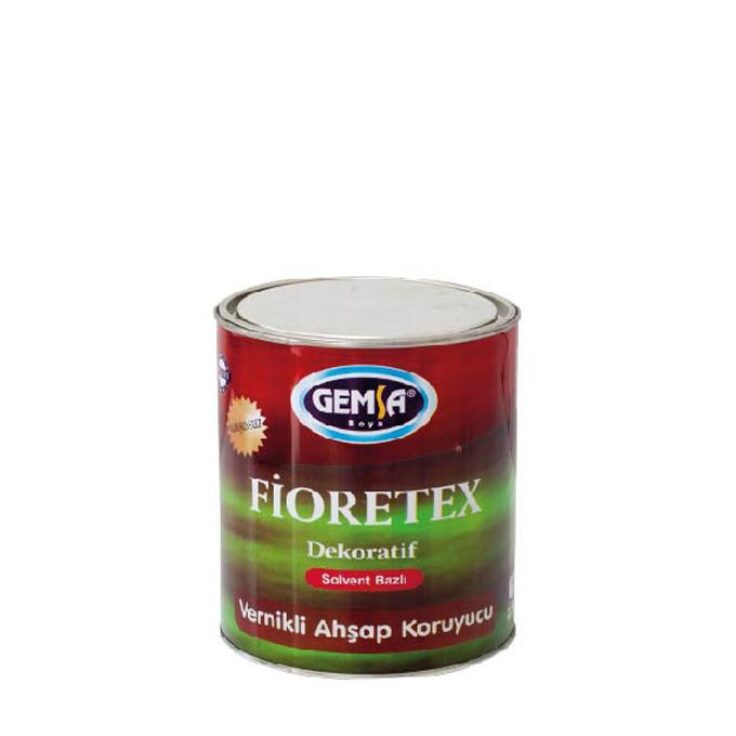 Definition: It is a natural or colourful wood preservative with suana varnish in a long oily alkyd based, transparent, silky matte texture. It is a protective and decorative topcoat paint prepared by combining materials with special properties to protect all wood materials against living organisms, rain, water and corrosive ultraviolet rays of the sun. They do not fade, are easy to absorb and dry in a short time. It does not hide the natural texture of the board with its bright appearance. Scratch and abrasion resistance is high. It does not require wiping after application, it forms a protective film layer on the face.
Area of Application: It is used safely in all kinds of wooden floors and objects.
Application Tools: Brush or Roller
Method of Application: Surfaces should be cleaned of oil, dirt, dust and sanded if necessary, before application. Fioretex Decorative Wood Protection is ready to be applied and no further thinning is required. It should be thoroughly mixed before application and this process should be continued at the time of application. Care should be given that the wood to be applied should not be damp. When wood protection applied surfaces need to be renewed, surfaces should be lightly sanded, wiped with a moist cloth and applied one or two layers. The drying time may vary depending on the temperature and air circulation of the application medium and the film thickness coefficient. It should be waited for 24 hours for second coat application. It does not require primer and varnish.
Drying Time:
Touch drying: 1-1.5 hours     Hard drying: 12 hours.
Paintable Area: Depending on the type of wood on single coat, an area of 10-12 m2 can be painted with 1 kg.
Storage Type and Duration: 1 year in a cool and dry environment not receiving direct sunlight, sealed packaging (+5°C to +30°C)
Safety Warnings: 
(S2) (Keep out of the reach of children.)
(S7) (Store in a closed, cool and ventilated place.)
Hazard Warnings:
(R10/11) (Easily flammable)
(R20/21/22) (Harmful by inhalation in contact with skin if swallowed.)
(R36/38) (Irritant to eyes and skin)
Notes: Temperature of the application surfaces should be above +5°C.
| | |
| --- | --- |
| Package Filling | TL / Pieces |
| 1/1 | 18.00 TL |
| GLN | 50.00 TL |
| 12/1 | 248.00 TL |